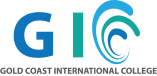 Gold Coast International College
Gold Coast International College
Læs den officielle beskrivelse
Goldcoast International College ( GIC ) tilbyder akkrediteret træning og kvalifikationer anerkendt over hele Australien. Efter at have gennemført et kursus med Goldcoast International College, vil du være klar til at komme ind i arbejdsstyrken hvor som helst i Australien eller verden.
Vores instruktører er verdensledere inden for deres felt, med internationale titler og nationale mesterskaber.
Med klassestørrelser på højst 10 studerende tilbyder Goldcoast International College en velkendt, venlig atmosfære, hvor vores talentfulde lærere og undervisere er dedikeret til dit kursusforløb. Fleksibilitet er vores forpligtelse, og vi forstår, at du vil nyde den smukke Gold Coast-livsstil, have et socialt liv, arbejde deltid og lave dine studier. Du får den største oplevelse i vores sjove og praktiske valgfag! Du vil være i stand til at vælge mellem Surfing, Yoga, Kampsport, Ernæring og Tennis.
Placeringer
Sunshine Coast
Address
1/A 56, Paradise Ave MIAMI Queensland 4220
4220
Sunshine Coast
,
Queensland
,
Australien
Programmer
Øjeblikket ingen programmer til at vise
Venligst specificer søgning ovenfor, tjek vores populære kategorier nedenfor eller udføre en søgning på nøgleord.
... or simply by choosing your degree: